Lineage - Vigeland, Copland & Smit
Saturday, February 10, 2018, at 8:00 pm
This is an archived event, not part of the current festival.
43A West 13th Street
New York, NY 10011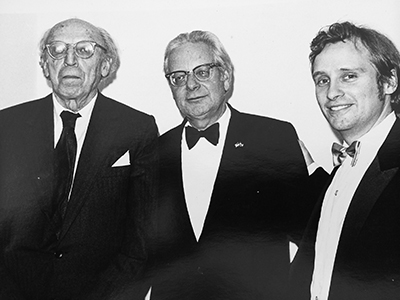 Copland, Smit, Vigeland
KeyedUp MusicProject presents a program of solo and four-hand piano music by three fascinating composers; Nils Vigeland, Leo Smit, and Aaron Copland. Featuring pianists Marc Peloquin and Roberto Hidalogo, we will celebrate the relationship between these three composer-pianists who have contributed great works to the piano repertoire.
Marc Peloquin
Included on the program will be Nils Vigeland's expressive two-piano work Valentine, as well as Life Sketches, a suite of six pieces that depicts different moments in the life of the late composer-pianist Yvar Mikhashoff. Two works by Leo Smit will also be performed: the Romanza movement from his Piano Sonata Four Hands as well as the three-movement Rural Elegy, which was inspired by a lyric poem of Washington Irving. Aaron Copland will be represented by his memorable work Variations on a Shaker Melody, and we will close the program with his festive homage to Cuba, Danzon Cubano.
Nils Vigeland will be in attendance and will say a few words about his work, as well as his relationship to Smit and Copland. Following the concert, we invite you to a lovely reception where you can meet the artists.